BRANDING ELEVATION WITH CUSTOMIZED PET STRAP!
At Campanini, we understand the importance of making a lasting impression and creating brand recognition. That's why we are excited to announce a significant enhancement to our product offerings: the availability of custom-printed polyester straps.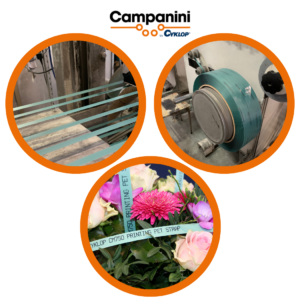 Our Comprehensive Customization Offerings:
Logo and Branding: We can expertly reproduce your logo and branding elements on our polyester straps, ensuring clear and precise representation.
Text and Graphics: Incorporate custom text, messages, graphics, or QR codes to convey essential information or promotional messages.
To discuss your customization needs, request a custom quote, or explore our customization options in detail, contact us!